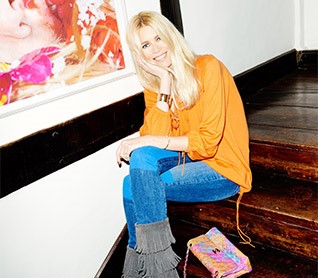 A revered global fashion icon, Claudia Schiffer has for over 30 years elevated brands all over the world, been the subject of the most renowned photography and taken some of the most cutting-edge fashion down the catwalk.

Born in Rheinberg, Germany, the oldest of four children, as a teenager she aspired to become a lawyer like her father. However, everything changed one night in 1987 when a modelling agent spotted her at a discotheque in Düsseldorf.

Claudia flew to Paris and quickly became one of the most in-demand supermodels of all time, featuring on the covers of over 1000 of the most globally renowned titles. Her first runway appearance was for Chanel, followed by campaigns and catwalk shows for the world's most illustrious designers.

Claudia is now synonymous with 1990s' culture, a time when a handful of models became social phenomena and the term "supermodel" was invented. Muse to a myriad of creatives including Karl Lagerfeld for almost a decade, by the age of 21 she was already the world's highest paid supermodel.

Claudia has collaborated as Creative Director with leading brands across womenswear, footwear, hosiery, haircare, beauty and eyewear, an eponymous coffee table book and Executive produced feature films.