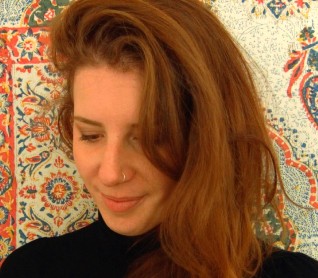 Claudia Palmarucci is an Italian illustrator. She has collaborated with several publishers around the world, and her books are published in France, Switzerland, China, Germany, Spain, Korea and Brazil.
In 2019 she illustrated the book Marie Curie, with text by Irène Cohen-Janca, published by Orecchio Acerbo Editore, which in 2020 won the prestigious Bologna Ragazzi Prize (BRAW) in the Non-Fiction category.
She has exhibited her work in numerous solo and group exhibitions in Italy and abroad.