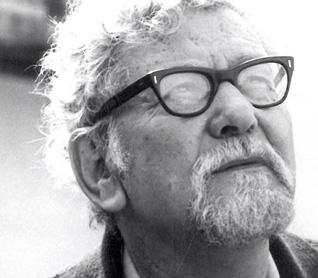 1910 – Born in Golegã, he studied in Casa Pia de Lisboa
and got his degree in Sculpture at the Escola de Belas Artes de Lisboa [Faculty of Fine Arts of Lisbon].
1936 - 1963 – Professor of Technical -Professional Scholl.
1946 - 1958 – Professor at Casa Pia de Lisboa.
1940 – Created Sculpture Works for the Exposição do Mundo Português [Portuguese World Exhibition].
1942 – Received the Award Soares dos Reis.
1943 – Received the Award Mestre Manuel Pereira.
1957 – Received the Award Diário de Notícias as well as the Design Award "Mestre Luciano Freire" by the Academia Nacional de Belas Artes [Fine Arts National Academy]. Awarded by the Ministry of Education with the distinction of Oficial da Odem de Instrução Pública
[Officer of the Order of Public Instruction].
1958 – Started career as a lecturer at the Faculty of Fine Arts of Lisbon. Executed the statues in bronze of Luís de Camões, Bartolomeu Dias and S Francisco Xavier for the city of Goa; the statue of Garcia da Horta for the Institute of Tropical Medicine in Lisbon; and the statue of Infante D. Henrique, to Viseu, among many other works.
1960 – Sculpts the statue of D. Pedro V in marble for the Faculty of Letters of Lisbon as well as the statues of Four Evangelists in granite for the Cathedral of Bissau.
1969 – Completes statues of Fernão Lopes and Gil Vicente for the entry hall of the National Library.
1981 – Completes the statue of Álvaro Pais destined
for the entrance of the Faculty of Law at the Classic University of Lisbon.
1990 – Exhibits at the Galeria de Arte do Casino do Estoril [Art Gallery of the Estoril Casino]. At the opening, awarded with the degree of Grande Oficial da ordem de Santiago de Espada [Grand Officer of the Order of Santiago de Espada] by the President of the Portuguese Republic, Mário Soares.
1995 – Participates in the renovation of the Picoas metro station in Lisbon with a piece named " Pomona" and a tiled panel.
1998 – Executes three tile panels with the theme Sea and the Portuguese epopee in the lobby of the Vasco da Gama Tower commemorating the Expo'98.
1999 – Dies in Lisbon.
His works are displayed in several national and international museums, in numerous individual and public and private institutional collections, and in sculptures and monuments spread around the country and around the world.
More Details