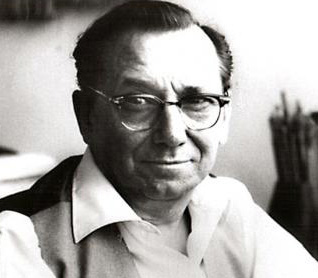 Cândido Portinari (Brodowski, São Paulo, 1903 – Rio de Janeiro, 1962), one of the greatest Brazilian artists, studied Fine Arts in Rio de Janeiro and travelled extensively in search of training. His destinations included Spain, England, Italy and France, having settled in Paris in 1930 where he became decisively influence by modern art.
In 1935, the painting "Café" was awarded an honourable mention at the International Exhibition of Modern Art in New York, providing worldwide recognition to his work.
Cândido Portinari early realizes his passion for murals, having presented four works of a social nationalist nature for the Road Monument in Piraí, Rio de Janeiro. Measuring 0.96 by 7.68 metres, these panels play a crucial role in all of his work and reveal the importance of social issues in the '30s and '40s in Brazil.
In the United States he designed several panels for exhibitions in New York and Washington, and in Europe he held exhibitions in Paris and Munich. Between 1952 and 1956 he created his most monumental work, the "War and Peace" panels, 14 by 10 metres each, commissioned by the Brazilian government to offer to the UN headquarters in New York. In 1955 he received the gold medal awarded by the International Fine Arts Council of New York, for Best Painter of the Year.
Author of nearly five thousand works, from small sketches to giant murals, Cândido Portinari left his mark in the Lusophone art, which still lasts and will continue to last with unmatched vitality.
More Details