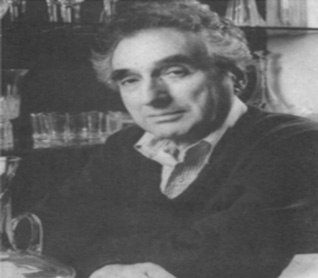 Born in 1921, Gerald Gulotta is an internationally renowned North American designer, a former professor of design at the Pratt Institute, in New York, specialised in crystal, glass and ceramic work.
His pieces were exhibited at the Smithsonian Institution, Museum of Contemporary Crafts, Cooper Kewit Museum, Good Form Exhibits in Hannover, The Design USA Exhibit in London, and at the Gulbenkian Museum in Lisbon, amongst others.
Responsible over various years for the design of the brand Atlantis, Gerald Gulotta was early in revealing a modern attitude towards crystal, demonstrated by the Lotus tableware, designed at the end of the 1970's. This tableware continues to be manufactured by the artists of Atlantis, using the same production technique of the time at the same level of perfection demanded by Gulotta.
Lotus is an elegant set, unadorned, portraying all the unmistakable brilliance of Atlantis crystal.
More Details