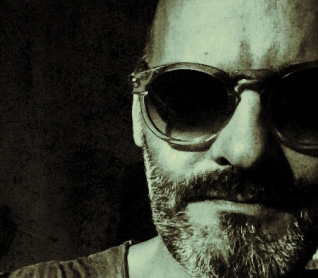 Hugo Amado was born in 1966 in Alcobaça. In 1988 he starts working as assistant designer for the American Gerald Gulotta. In 1994 he takes on the role of person responsible for the Product Development Department of Atlantis Crystals. Four years later he takes part in the workshop "InVitro" as part of the celebration of the "250th anniversary of Glass in Marinha Grande".
In 2000 he was appointed the person responsible for the design of the Atlantis Group. He took part in ExperimentaDesign with Project 01 by Atlantis in 2001, as part of the "Voyager" module. The following year he creates the Puros cigar ashtray, offered to King Juan Carlos by the then President of the Portuguese Republic, Jorge Sampaio, on an official visit to Spain. In 2002 he receives the Grand Prix de l'Art de la Table from the International Academy of Gastronomy.
In the two following years he is appointed Creative Director of the brand Cristal de Sèvres in 2003, and in 2004 he is awarded the Grand Prix de l'Art de Vivre by the 'Maison & Object in Paris' fair.
He is currently responsible for the Design of Crystal and Glass for the Vista Alegre Group.
More Details