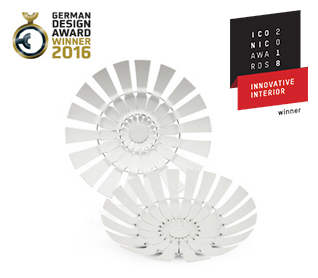 The Gallery Collection, developed in partnership with international talents recognized for their ability to subvert conventions, states its innovative nature through its priority investment in the design.
Gallery presents iconic creations that defy the limits of the material, displaying a work of great complexity, possible only by the hands of visionary artists.
This striking and modern collection, consisting of pieces of reference within the design world, will have up to three releases a year, in porcelain and/or crystal, which will be numbered and limited.