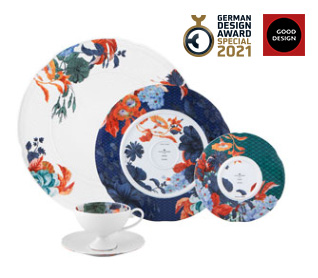 From the most elegant porcelain to the brightest of crystals, the latest of Vista Alegre Table & Bar are the ideal refresher for livening up your table decoration.
Find the most beautiful table service to brighten up any celebration or discover the best solutions to improve the quality and sophistication of your bar.
A selection of always renewed and diverse collections, offering inspiration and creativity for any occasion.
More Details