A journey into the world of porcelain…
Undergoing renovation works between 2014 and 2016 the Vista Alegre museum intends to show the factory's history, the aesthetic evolution of porcelain production and its significance in Portuguese society of the 19th and 20th centuries, through one of the most complete museum collections of that kind.
Besides the renovated exhibition rooms you may visit, as part of the Museum circuit, the Chapel honouring Nossa Senhora da Penha de França and the Oficina de Pintura Manual [hand painting workshop] of the Fábrica da Vista Alegre, where you will be able to see the delicate ceramic painting.

Please check the Museum and Chapel brochures to organize your visit.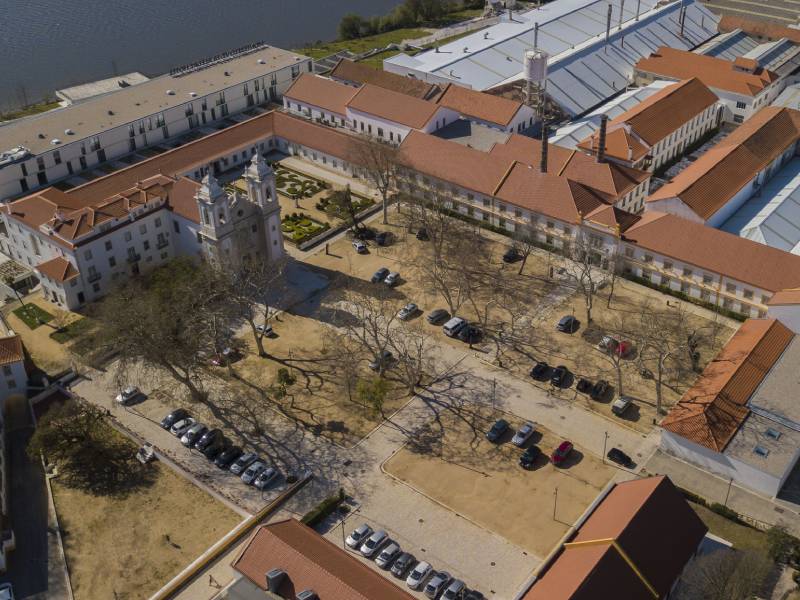 Vista Alegre Museum has several leisure and discovery proposals at the Sítio Industrial da Vista Alegre, including groups and school tours, as well as activities for families and visitors travelling alone, among which we highlight the painting and modelling workshops.
During your visit you may as well walk freely through the Lugar da Vista Alegre, to get to know the Bairro Operário da Fábrica (Vista Alegre Housing Facilities), which is an heritage of this industry's history in Portugal, as well as of the culture and histories of the Vista Alegre's employees.
At Lugar da Vista Alegre are as well opened to the public the Vista Alegre, Outlet and Bordallo Pinheiro stores.