OPENING HOURS
Vista Alegre Museum
Daily
May to September: 10 am – 7.30 pm
October to April: 10 am – 7 pm

December 24 and 31 the museum closes at 6pm
The access to the exhibitions is up to 45 minutes before closing time.


Factory's Hand Painting Workshop
Weekdays: 10H - 18H30
Annual closing time during summer vacations and Christmas
Visit to the Chapel
Capela da Nossa Senhora da Penha de França
Daily
May to September: from 10:30 am to 12 am and from 2 pm to 6:30 pm
October to April: from 10:30 am to 12 am and from 2 pm to 6 pm
By appointment and ticket purchase at the museum's reception (subject to service availability)



Stores Vista Alegre, Outlet and Bordalo Pinheiro
Daily, 10 am to 7.30 pm


Closed Days

1st January, Easter Sunday, 25th December
Open Days (free entry)
Museum Exhibition rooms
Second Sunday of each month
18 May (Internacional Museum Day) and 18 June (Museum Anniversary)
These dates may be changed for scheduling convenience

Chapel
18th of April (International Day of Monuments and Sites)
First weekend of July (Festivities in Honour of Nossa Senhora da Penha de França)
These dates may be changed for scheduling convenience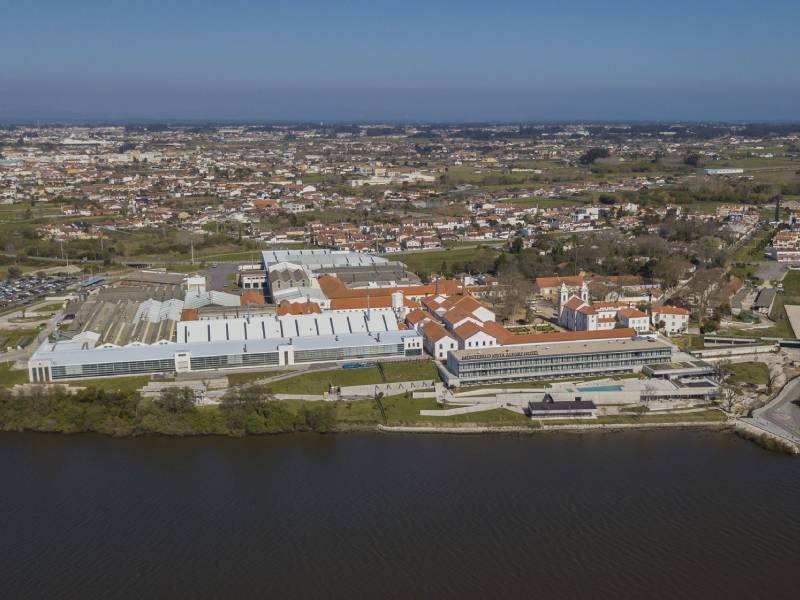 TICKETS
Integrated*
(Museum + Chapel)
Chapel
Adult (18-64 years)
6,00€
1,50€
Seniors (> = 65 year) and Students (holders of Student Card or Youth Card)
3,00€
0,75€
Family (2 adults and 2 children or more < 18 years)
16,00€
4,00€

Childrens up to 5 years of age;

Researchers, tourism professionals and journalists, in the performance of their duties and upon prior notification;

Members of ICOM and APOM;

Employees of the City Hall of Ílhavo; Employees of Vista Alegre Atlantis and Grupo Visabeira; Vista Alegre Pensioners;

Members of the Vista Alegre Collectors Club

Free
Free
Guided Tour (< 10 people)
25,00€ over the Museum entrance ticket
AUDIOGUIDE
Available languages: Portuguese, English, French, Spanish and German.
The Museum makes QR code available free of charge at the receipt. The visitor must use their headphones during the course.
€2.00
(equipment accommodation)
*Museum ticket includes entrance to the Factory Manual Painting workshop. The issuance of entrance tickets with reduction or exemption is dependent on the presentation of documentary proof.



ACCESSES
Visitors with special needs benefit from a 20% discount off the museum admission fee (reduced mobility means a visitor with a disability greater than 60% proven by a medical certificate of multi-use disability).
Lifts, ramps and toilet facilities are available for visitors with special needs.
The Hand Painting Workshop is accessible by stairs only.

Check here the Museum general conditions of access.